About Travis
Dad, Husband, Son, Friend, Mentor, Marketer, Writer, Author, Founder, and Podcast Host
(order is intentional)
About Me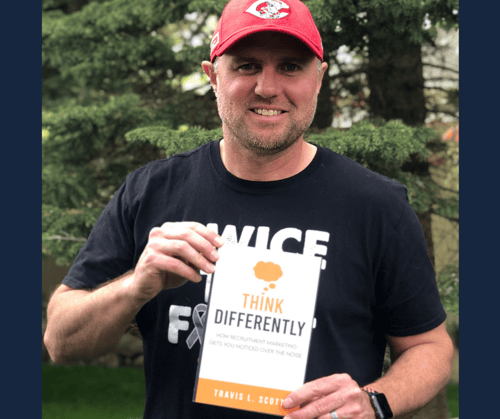 Hello! I'm Travis, the Founder of Winding Road Careers, host of The Winding Road Podcast, author, and primary writer of the Winding Road blog.
I grew up in a small town in Indiana, which is why John Mellencamp's song, Small Town is one of my favorite songs. It hits close to home- pun intended.
After graduating high school, I attended Ball State University, eventually transferring to Indiana University in Bloomington, IN where I graduated in 1998 with a degree in Environmental Science.
Early in my career, I decided I wanted to learn more about business so I went back to school and obtained an MBA with a focus in marketing from the University of Colorado in 2006.
Since then, I've worked in sales, recruiting, and eventually marketing spanning a startup in Seattle to Microsoft to a small B2B distributor in Denver.
Having experienced the challenge of wanting to do one thing professionally, but being pigeon-holed in something else I decided to share my experience through a blog and podcast, which is how The Winding Road began.
Eventually, I also realized how similar marketing is to just about everything in life since it's so deeply rooted in psychology. That's when I realized I could help people by teaching basic marketing principles and demonstrating how they can apply to your career.
I've really enjoyed learning how to spin up a podcast and have always loved writing. I thought both would be great mediums to share my experience and insight with anyone looking to level up their career, change their career, or just take a different perspective on things.
I hope you find it motivating and enlightening.
If you'd like to connect on social, you can find me here: